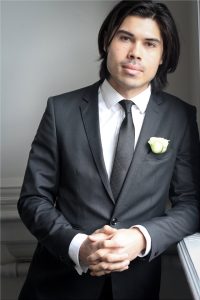 Physical DetailsHeight: 182 cm / 6ft 0in Skin color: TannedWeight: 76 kg / 167 lbs Eye color: HazelChest: 99 cm / 39 in Hair color: BrownWaist: 78 cm / 31in Hair length: MediumHips: 78 cm / 31in Hair type: Straight
Silent Witness : Voice over artistAlex Marx – Meisner Acting WorkshopVoice 002 Cruise commercial
Acted in a collection of short films and made appearances in tv and film in a vast array of roles, as well as shoots for Diageo and Nokia.
Modelled for blue chip brands such as T-Mobile, FHM and PWC as well as magazines and international catwalk shows.
Worked on various tv productions as a runner and cable crew.
Modelled for a host of publications including FHM magazine as well as a litany of travel websites.