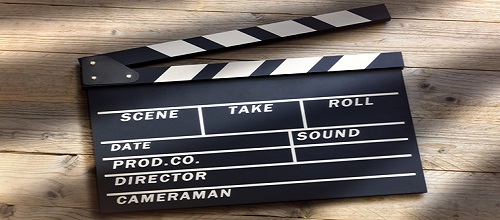 How to Be a Movie or TV Background Extra
How to Be a Movie or TV Background Extra
While most of us may fail in our reach for the stars when it comes to major film acting we can still live the dream of appearing on TV. Wouldn't you just love to pause a movie or a show to show your friends, "That's me!" as point and cry out ecstatically? While you might not be a Hugh Grant just about anybody can become an extra.
Movies and television are frequently in need of background characters of all ages and types. You don't need the body of a super model and don't necessarily require acting experience. Any experience helps even if it's as trivial as an improv group or a school play, but it's not a prerequisite. All you need is to be able to appear on camera as a real, regular person interacting with the set and looking natural in the background.
The only hurdle you need to overcome is finding a proper agency to place you for work. Some recommend contacts, an annual publication that keeps a list of reputable and quality agencies for aspiring extras to shop and compare. Some agencies will charge a fee to join while others charge a commission (preferably no higher than 15%) on any money you're paid for a part. However with casting agency We've Got Talent they work differently and don't take anything from your fee.
Once you're in you must be prepared to be available on short notice and ALWAYS! ALWAYS! Show up and on time. Take it seriously and take close care of any on set costumes that are provided. Always take your role seriously and remain silent on set unless directed otherwise. Remember to always be a professional and avoid being too "star truck". You need to show that you can work with professionals in the industry and take your role seriously.
Assuming you do well at casting parties and auditions you should be on your ways to success in no time, though your earning may start meager they'll be enough to live the dream if you can manage to act full time.