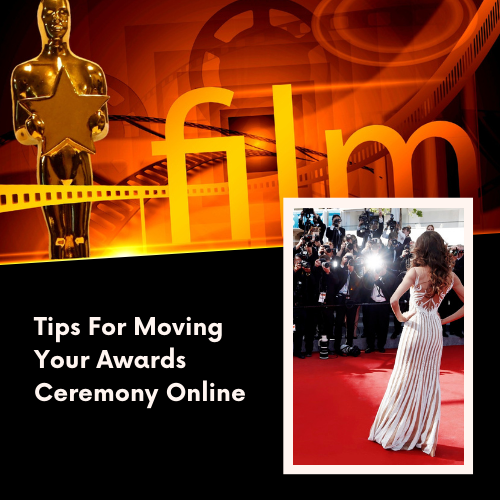 3 Tips For Moving Your Awards Ceremony Online
3 Tips For Moving Your Awards Ceremony Online
Award ceremonies are popular with companies of all sizes for the way they can help bring together a company. Big companies often hold an annual event where they talk about business success, aims for the year ahead and a celebration of the year's achievements. This year, things are slightly different but you should consider how to move your awards ceremony online. Employees and industry professionals still need something to look forward to and it is a great way to boost your business.
Know Your Audience
Consider who will be attending your virtual event and how you can best engage with them. Lots of this will be the same as if you were in the same room, but you should also consider adaptions to content you might need to make.
Exceed Expectations
The chances are, if you have ever been involved in the arranging of an awards ceremony, you have put great effort into making sure everything runs as smoothly as possible. From making sure the timings are right, to having the right equipment, you'll have thought of everything. Make sure you take the same care and consideration into a virtual event you arrange – you want people to remember it for all the right reasons.
Celebrate Everyone
It has been a tough 12 months, so while it is right you celebrate high achievers, you should make sure that everyone is congratulated, celebrated and acknowledged. Make sure people know how winners were chosen and the judging process the awards went through. Also talk lots about the whole team, those involved in the event organisation and anyone else you have worked with this year. The chances are everyone has found it tough and a little nod of acknowledgement goes a long way.
Much like any real-life award ceremony, give thought to the order of things, how long things take and how you can keep everyone engaged. This can be a little tougher with everyone watching from behind a computer screen, but with the right organisation, it is definitely possible.
If you need a professional presenter for your awards, we have hundreds of experienced virtual and face to face presenters and MCs on our books. To find out more, give us a call or complete the form below.
[su_box title="GET IN TOUCH" box_color="#0285C0″ title_color="#000000″]
[/su_box]