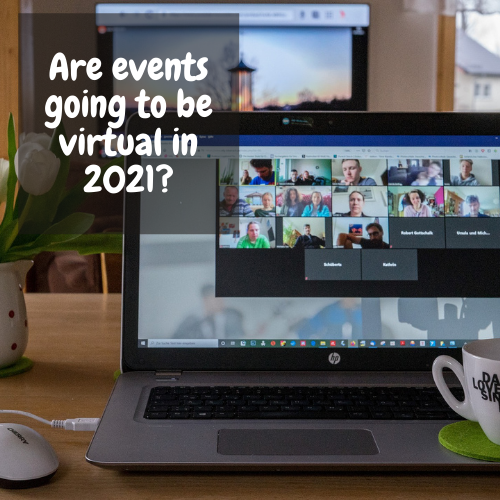 Are events going to be virtual in 2021?
Are events going to be virtual in 2021?
The COVID-19 pandemic hit everyone by storm in 2020 therefore almost all kinds of events got cancelled last year, however some of them were able to do virtual events thanks to many different social platforms that are available. There were a lot of successful virtual events in 2020 including Adobe Summit—High Production Value Content on Demand and SBC Summit. Both events delivered valuable content with a fun aspect to keep people engaged throughout the duration of the event.
The virtual services we can provide are…
We have been in contact with all our talent to see what virtual services we can offer for our clients as virtual events WILL be a massive part of 2021.
We can provide virtual comedians for any event to give your event that extra boost of fun that it needs to keep everybody engaged, or even to entertain your family at home!
Our actors have been part of many virtual events throughout the year of 2020 which can be an effective way of producing adverts, award presenting for company ceremonies and hosting live networking or events.
We have performers such as virtual singers, costume performers and DJ's. All three of these services can be used for a huge variety of different events. We have male and female singers that can all be part of any ceremony or for an uplift in an event. Our costume performers can be the light and joy for all children birthday parties or any form of an exciting event. Our DJ's all have their own equipment so can throw virtual birthday parties, virtual anniversaries, or any upbeat online event!
Zoom conferences and meetings can be held by some our amazing hosts/presenters they can make events turn to life with still that authentic feel of a standard meeting/conference.
How we think events will develop in 2021!
Virtual events will remain part of the events industry for many more years to come, the new type of event that has started emerging is called a "hybrid event" meaning that events will have a virtual aspect in them to ensure that people are safe. This is a great thing however, as you can create greater brand awareness when events are back too normal by using both virtual talent and in person talent as there will be different ways of promoting via the different options.
[su_box title="GET IN TOUCH" box_color="#0285C0″ title_color="#000000″]
[/su_box]