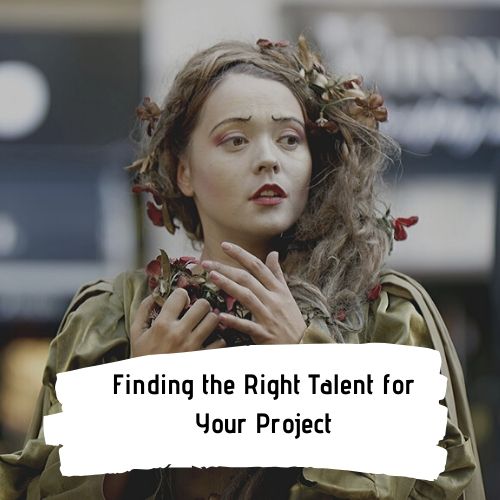 Finding the Right Talent for Your Project
Finding the Right Talent for Your Project
Have you ever wondered how, as a casting agency, we find the right people for a project?
It's a big responsibility when a company contacts us looking for extras, actors and performers for their project. It could be anything from a handful of extras for a TV commercial or film to actors for a training film or a live event.
Getting the right people with the right talent and skills is important. It can make the difference between the shoot being a complete success or not. Or an event being truly memorable (but for all the right reasons!).
Just how do we find the right talented people? We have thousands of actors, extras, singers, dancers, you name it, on our database…
How we do it
At We've Got Talent, you'll find:
A dedicated team committed to finding the right people for our clients
A jam-packed database of talented people, the pool of which is constantly expanding
Your project will benefit from accessing our talented performers
You'll benefit from our network of contacts and relationships with talents agents and other key players
The latest in technology
We have an effective casting call system
Fantastic organisation including on-set assistants
An in-house payment system that ensures fair pair for ALL our extras and actors
Why We've Got Talent is the best
We stand out because…
Our database of 10,000+ actors and extras is constantly growing
We have an amazing and diverse pool of talent from stilt walkers to acrobats, actors, extras, singers and more
We're are real people providing exceptional service
We have the talent your project needs
Outstanding customers service
Reliability and availability are key drivers
We know what we are doing
We can assist in every aspect of your project from extras to on-site PAs, contracts and more
We provide you with the details of extras, actors and performers when your project wraps
Accessing our talent database is simple – call us for a quote on 0844 800 0071 or email us!
[su_box title="GET IN TOUCH" box_color="#0285C0″ title_color="#000000″] [/su_box]