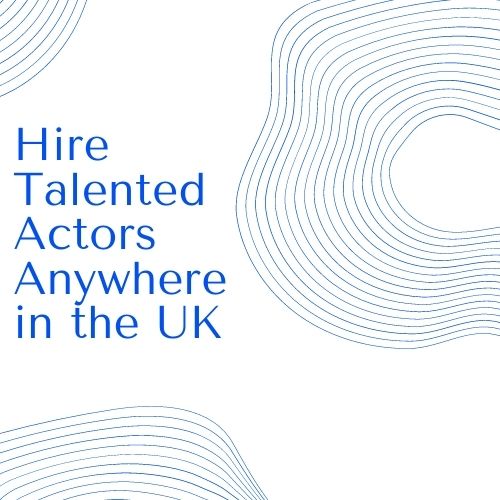 Hire Talented Actors Anywhere in the UK
Hire Talented Actors Anywhere in the UK
We've Got Talent is a casting agency for actors, extras and supporting artistes. As part of The Envisage Group, the service on offer to all our clients is second-to-none.
As a talent management agency, we've been providing actors and extras since 2010. A vibrant and dynamic agency, during the 2020 lockdown, our database of talented actors and performers almost doubled in size.
This is great news for all clients many of whom returned to us once they were able to start filming commercials and films again. Our actors and extras have been in big demand and the range of assignments they complete are many and varied.
For any client, this means tapping into not only a talented pool of people but one with a range of experiences too.
We have worked with:
TV production companies
Fashion clients
Small filming companies
Large multinational TV companies
Music videos producers
Training video specialists
And many, many more
Who are our actors and extras?
We vet our actors and extras at the point of application, encouraging them to build a portfolio that truly showcases their talents. You can get a snapshot of our talented actors and extras but please bear in mind, this is only a small number of the We've Got Talent team.
Many of our actors are trained and committed to improving their performing skills and that means you'll get reliable, committed actors or extras for your project.
How to hire the best actors, extras and supporting artistes
Hiring the best actors and extras shouldn't be a difficult process which is why our simple booking system is key:
Step 1 – contact We've Got Talent either by phone 0844 800 0071 or by using our contact form with more details about your project. We need to know who you are looking for, whether you have a certain look in mind, specialist skills or the kind of experience you want in your hired actors and extra. If you want to hire people for a certain location, tell us that too!
Step 2 – we create a shortlist of actors who meet your requirements. You can make arrangements to talk to them on the phone or via Skype or other platforms.
Step 3 – With your actors and extras in place, you'll have one fixed fee to pay with no hidden extras!
And that's it!
Why come to We've Got Talent?
An established company with a proven track record
Extensive connections actors the film and production industries
Reliable, professional, trained, and committed actors and extras
Simple booking system
Fixed fee
Exceptional service to all our clients
A huge database of actors, extras and performers of all kinds
Hire actors and extras today
Whether it's for film or stage, for a multi-million-pound production or a niche Indie film, we have the professional and talented actors and extras that you need. Get in touch and hire the best actors in the business. Our contact details are 0844 800 0071.