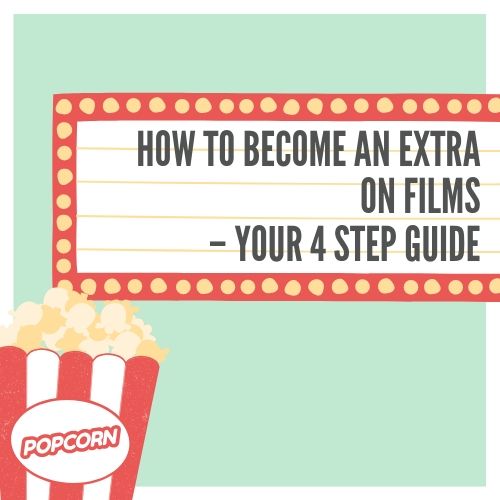 How to Become an Extra on Films – Your 4 Step Guide
How to Become an Extra on Films – Your 4 Step Guide
We watch films and don't really 'see' the extra but they are there. From crowds of people walking along a street in the background to small speaking bit parts, the life of an extra is a varied one.
You can work on set with some of the biggest names and the most exciting film talent of the day. However, if you want to break into acting yourself, being a film extra is not the best foot forward. You can always email our team to find out what is or take a look at a recent post on becoming an actor.
Enticing as it sounds, just what does it take to become an extra on films?
STEP 1 – Register with an agency that film and TV production companies use to hire extras
There are many agencies in the UK who exist specifically to provide extras for films, TV productions, PR stunts and commercials, and other projects too. We've Got Talent is one of them although, as you would expect, we think we are the best!
Before you register, however, you need to check out the agency and what kind of work they are regularly involved in. If it's the kind of stuff you want to do – that is, be an extra in a film or TV production – then you're onto a winner.
STEP 2 – Create a portfolio that makes you look and sound like an 'attractive hire'
It's rare that extras are asked to audition for work unless the production company are looking for someone to fill a specific criteria or look. But they will need to assess if you fit what they are looking for.
The way to do that is to build a strong, credible portfolio which the agency you are registered with. You do this by;
• Including plenty of photos of yourself including headshots, full-body photos – keep it updated with photos of you 'in character' as an extra on projects you have worked on. Short video pieces work too and don't forget to keep your personal brand social media profiles up to date and active too.
• Create a strong CV and keep it updated with all the work you have done. You want to build a picture of your experience as well as reliability and professionalism.
STEP 3 – Put yourself forward for work
Every agency will have a slightly different way of doing things but most will have regular 'casting calls'. This is when we email potential extras about upcoming productions that we have been asked to provide people for. If you are interested in the role, you'll need to tell us your availability, if you can be at the location for the times stated and we'll also let you know what the rate of pay is (different filming project will have different rates).
STEP 4 – Work, get paid, repeat
Once you have established yourself as someone who can be relied upon, you'll find that the work starts to flow.
Being an extra can be hard work. There's a lot of hanging around, hours can be long and you'll also have to understand to be able to follow direction, making sure you hit the mark when you need to.
But, having said that, there are many people who have made a successful career out of being extras. They have enjoyed being on set and part of some of the biggest movies the box office has ever seen, as well as award-winning TV films too.
Does this sound like a career you would like?
[su_box title="GET IN TOUCH" box_color="#0285C0″ title_color="#000000″] [/su_box]