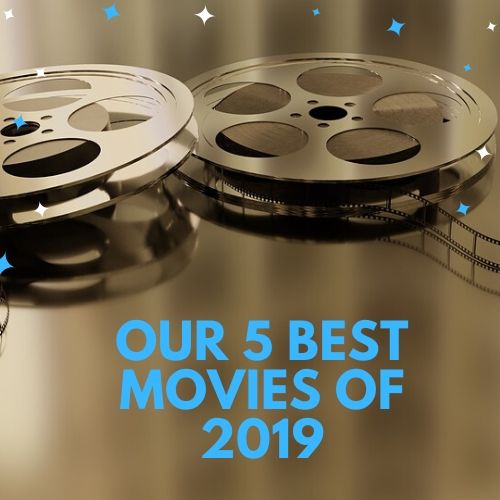 Our 5 Best Movies of 2019
Our 5 Best Movies of 2019
Every year, there are some amazing movies that land in our cinemas. Narrowing it down is hard but we have taken a long, hard look and come up with our five best movies of 2019…
ROCKETMAN
It's a musical biopic of Elton John's life. From his humble and difficult beginnings to fame and all the tribulations it brought him, this film left almost-nothing out – or so the man himself says.
With Taron Egerton in the lead role, this toe-tapping film burst onto the circuit in a blaze of colour, sequins and fireworks.
To be on the red carpet at this film premier would have been simply wonderful. If nothing else, you have to love the showmanship that follows Elton John from concert to studio and back again.
Full of colour and high energy, the red carpet premiere events are often styled to suit the film. And so no wonder that the red carpet event in the UK and at venues across the globe where full of people, press and fans.
KNIVES OUT
Released in late November 2019, there is no way that we can leave this film off the list.
Daniel Craig has been in the spotlight for most of the year, mainly around the filming of his last outing as British spy James Bond. Whilst all that was happening, the final edits were being made to Knives Out, a comedy caper that sees Craig take on a completely different role.
The red carpet events for this film, like Rocketman, reflected the film itself with the all the cast clearly enjoying discussing the comedy caper. And to top it all off, it went down a treat at the cinemas with viewers labelling it 'hilarious'.
AVENGERS: END GAME
For many people, a trip to the cinema is a chance to leave real life for a while and fall into a world of make-believe where good does triumph over evil. It may be a rocky road but the Avengers franchise of films usually get there.
However, recognising that everything has to come to an end, Marvel went all out to end their long-running saga of Avengers. We won't spoil it for you but if you love superheroes and want to leave real life behind, this final film is exactly what you are looking for.
Premier events will often bring the characters from the screen, essential for many die-hard fans. Costumed performers are always great at events.
LAST CHRISTMAS
Released just before Christmas 2019, Last Christmas is written by Emma Thompson. If you want 103 minutes of delightful festive fun against the backdrop of George Michael's tunes, then buy your tickets now. Some critics have panned it but in our opinion, this is just what we all need in the festive chaos.
THE FAVOURITE
We are cheating a little on this one as in the UK, The Favourite starring Olivia Colman, Rachel Weisz and Emma Stone, came out in very late 2018 (a few days before New Year in fact). Frankly, we couldn't leave it off the list. A film that has three strong women at its core, this is a darkly comic psychological drama. It's all about entertainment, however, which is probably why Olivia Colman won an Academy Award for her portrayal of Queen Anne.
[su_box title="GET IN TOUCH" box_color="#0285C0″ title_color="#000000″] [/su_box]