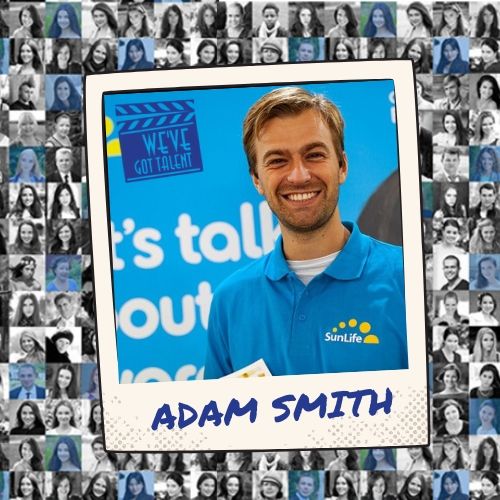 Talent spotlight – Adam Smith
Welcome to our talent spotlight slot.
Say hello to Adam; all-rounder extraordinaire and our go-to for acting and branding promo work
Q1. Name and region you work in:
Adam Smith, London and a fair bit of International work
Q2. Describe yourself in one word:
Optimistic!
Q3. Promo work specialism
I do everything but I do enjoy a bit of hospitality where you meet and greet, and brand ambassador work is great fun
Q4. Time in the promotional industry
Two and a half years now
Q5. What do you like most about your job?
The variety, I never know where I'm working and for who – I love learning quickly and thinking on my feet and this job certainly requires that at times. As a creative person myself, I really enjoy working with other creative people, be that the company I am working for or my colleagues on that day.
Q6. What has been your favourite job so far?
DelMonte at Queens. I love tennis so it was great to meet so many tennis fans and then at the end of the day when the DelMonte stand was shut to go and watch some tennis myself – bliss!
To see more talent, click here