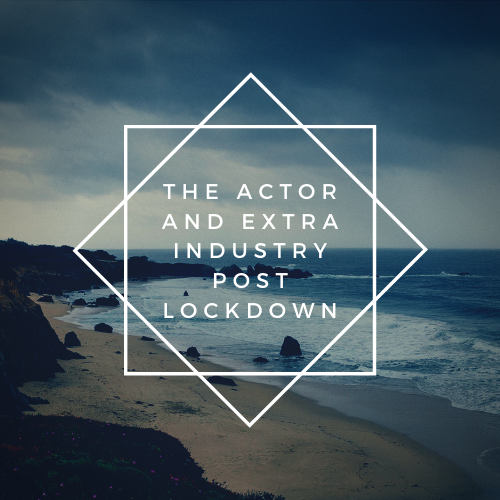 The actor and extra industry post lockdown
The actor and extra industry post lockdown
As the country starts to unwind from the uncertainty surrounding the COVID-19 pandemic and lockdown restrictions are started to be alleviated. The world surrounding actors and extras will also be clouded for the foreseeable future, over concerns of talent, staff and production teams wellbeing. How can social distancing guidelines be adhered too?
There have seen lots of productions paused, film sets closed and investment lost. It is estimated over 200,000 people have lost their jobs to the pandemic. Though as an industry we will have to adapt to keep providing fantastic content for the consumers. We've Got Talent will work closely with production teams to help inspire ideas to get your message across to your intended targets.
Will it be the same after Covid?
It would be unrealistic to imagine full production swinging into full affect soon, which leaves a question mark over certain aspects to filming, such as large number of extras for a crowd scene.
Intimate scenes such as touching (and kissing!) between actors, and meanwhile production crew members like hairstylists and makeup artists. We can be reassured that analysts expect it will eventually recover. the industry has a predicted to have lost an estimated £16.3bn throughout the pandemic, thousands of freelance workers without work and lots of employee's furloughed.
Where can there be change for actors and extras after the Coronavirus?
We could follow the footsteps of society and move more into the online and digital world. As online video meetings, Zoom conferences and Skype catch up's are now an everyday normal this could be a tool we could use as an industry. Some examples we might see as change:
Talent can work on rehearsals and castings through online videos

Editing teams can still work from home

Writers can use networking tools to share creative content

Content can be streamed through social media even easier today.
Finally we will be back to normal as the government provides us with advise and certain guidelines to follow, the industry may not be completely the same, as the whole production process will be reinvented to include what we have learnt about practicing better health and safety – as well as exploring new potential avenues.
[su_box title="GET IN TOUCH" box_color="#0285C0″ title_color="#000000″] [/su_box]