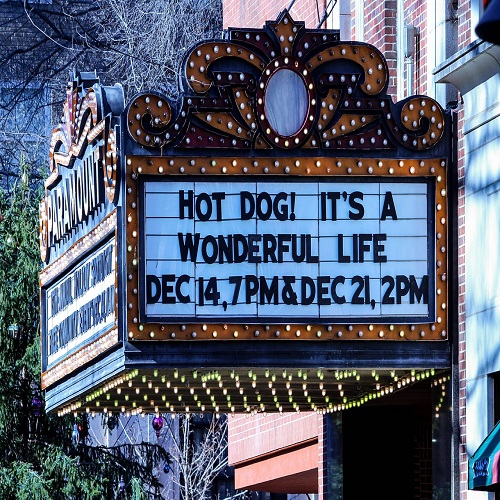 The We've Got Talent 6 BEST Christmas Movies
The We've Got Talent 6 BEST Christmas Movies
If there is one thing about Christmas that we love, it is the back to back, heart-warming, gentle Christmas movies that can be found across all channels. From the formulaic approach of the Hallmark Channel Christmas movies to remakes of the classics, we take a look at the best Christmas movies.
Home Alone
Bursting onto the big screen in 1990, the Home Alone movie with a very, very young Macaulay Culkin is still a Christmas favourite of many. Impossibly slapstick in places, the story of a young Kevin outwitting dim-witted would-be burglars with the TV and other schoolboy tricks after being mistakenly left behind when the family went on Christmas vacation is perfect for the festive season.
Miracle on 34th Street
Made in 1994, this tale has everything. Those who don't believe in Santa may want to look away now as the little girl and a lawyer join forces to prove that an elderly gentleman is actually Father Christmas. This is the modern remake of the original 1947 film and so if you fancy a little bit of nostalgia, dig out the earlier version. Same story, same great performances albeit from different actors.
The Fitzgerald Family Christmas
First airing in 2012, this festive tale is of adult children preparing to for their estranged father to return home, a man who walked out on his family some 20 years previously. It has been labelled as a genuinely charming film, with a gentle story that includes all the warmth of the festive season. We won't spoil it for you, but grab the tissues…
The Polar Express
A 2004 animated film with Tom Hanks providing the voice of many characters, this is a delightful film that will warm the cockles of your heart. Best watched when the rain is lashing at the window and you can snuggle under a blanket, this is a film of a young boy who embarks on a magical adventure to the North Pole aboard the Polar Express. Friendship, bravery and the spirit of Christmas pepper every scene in this film. It is pure festive joy!
Lovely, Still
If you want a something that dashes along at a fair old pace with plenty of romance, then this 200 film starring Martin Landau and Ellen Burstyn will make your heart sing. Without divulging too much, this is a beautiful film of an elderly man who finds love for the first time. It has been described as a haunting duet with a lyricism that gently ebbs and flows.
A Christmas Prince
This is an offering from Netflix and if you want something with little plot that requires very little in the form of concentration, then this is the movie for you. However, see pass the full-on Christmas film formula and what you will find that this is the perfect Christmas film.
It is not original in the sense you will call every twist and turn, with little or no plot but you know, at this time of year, we don't need a complicated film.
Which Christmas movies are your favourite?