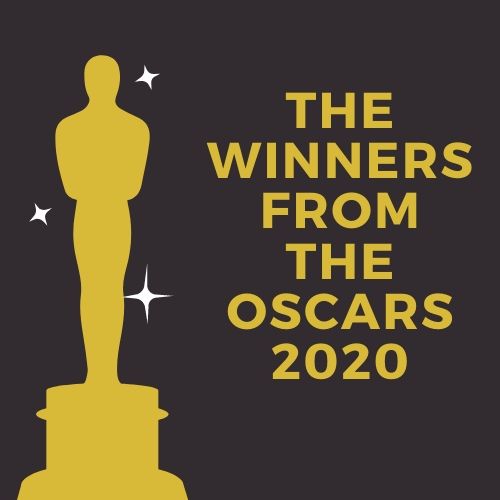 The Winners from the Oscars 2020
The Winners from the Oscars 2020
The awards season is now over. Celebrities and actors now return to their 'day job' of making movies. For film fans, this means a chance to catch our breaths after the many fun and exciting award ceremonies. But who won big at the Oscars 2020?
Best Picture – Parasite
Last year, awards season came under scrutiny for the lack of diversity in nominees and this year, it looked like the Oscars would again be #OscarsSoWhite. It also had the potential to end up as being #OscarsSoWoke with the number of political speeches too.
However, some faith was restored by the South Korean parody Parasite winning the Best Picture category. Take a look at your local cinema listings and get yourself down there to catch what all the fuss is about.
Best Actress – Renee Zellweger
The film Judy is a biopic of the life of Judy Garland and saw Bridget Jones actress Renee Zellweger return to the big screen after a hiatus of some years. For anyone who has seen the film, they surely agree with this award as Zellweger delights in a character that is hard to mimic.
Best Actor – Joaquin Phoenix
Winning the gong for best actor at the Oscars 2020 went to Joaquin Phoenix, another deserved win according to both critics and fans, for his dark betrayal of the main character in the film Joker. For some, the film is too dark and grisly but for others, it shows the true physical and emotional pain that can come with mental illness. Again, get yourself to your local cinema but be warned, you may find it a dark film.
Best Adapted Screenplay – Taika Waititi
JoJo Rabbit is an interesting film of a young boy whose imaginary friend is Adolf Hilter. It may not sound like a film fit for a barrel of laughs but once again, we see the medium of film placing a spotlight on some uncomfortable truths. Waititi didn't just write the screenplay, he also directed and starred in the movie.
Best Original Song – Elton John & Bernie Taupin, RocketMan
Any music buff will know of the songwriting partnership that is Elton John and Bernie Taupin, a partnership that was examined in close detail in the film RocketMan. It's no wonder that we see them both picking up a gong for a song that features in the film (I'm Gonna) Love Me Again.
Best Supporting Actress – Laura Dern
A Marriage Story sees Laura Dern team up with Adam Driver to tell the story of a marriage unravelling. It shows the sadness behind a relationship ending and is sensitively done. With Laura Dern winning the best supporting actress, we hope to see more of her in major roles such as this.
Best Supporting Actor – Brad Pitt
Once Upon a Time in Hollywood sees Brad Pitt make a triumphant and long overdue return to the big screen in a role that was simply made for him. His private life has been the subject of much debate and speculation in recent years which may be one reason why his roles have not been challenging. But this return to form has made him a standout actor once again.
[su_box title="GET IN TOUCH" box_color="#0285C0″ title_color="#000000″] [/su_box]