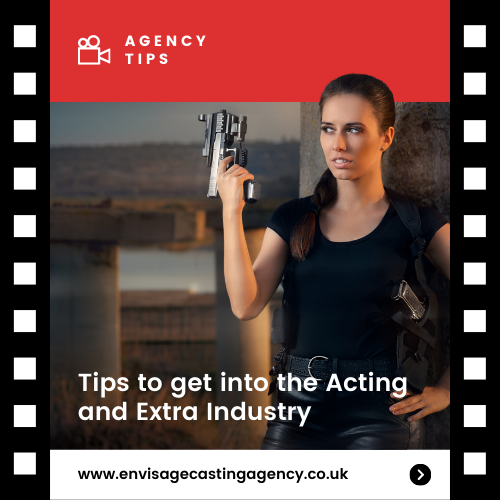 Tips to get into the Acting and Extra Industry
Tips to get into the Acting and Extra Industry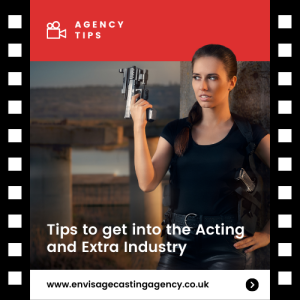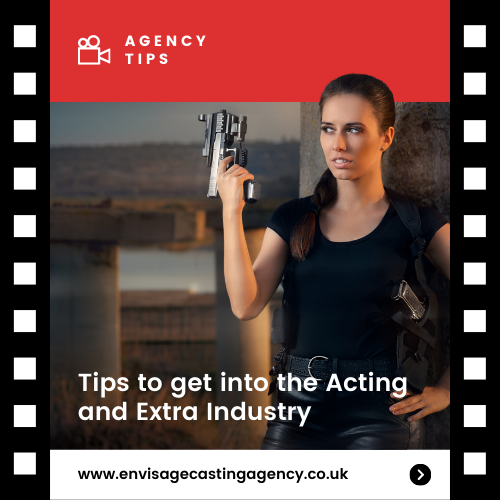 Achieving a successful acting career is not easy. Having talent and being in the right place at the right time is not enough – you have to work at it. Take a look at our tips and see how you can improve your chance of success.
Preparation
You need skills and knowledge. Taking an appropriate drama course and obtaining additional skills such as singing and dancing is the obvious first step.
Experience
Gaining actual experience is essential. Watching other actors work, seeing how they portray roles and develop connections can make a lot of difference. You can learn a lot from other actors. All too often it is a matter of who you know just as much as what you know when it comes to gaining a role.
Observe other actors work
Watch as many films as you can, go to the theatre and observe how actors deliver speeches, work an audience, follow a director's instructions.
Attend auditions
Go to every audition you can. Do your best at every audition – remember that even if you are not right for one role, there is always the possibility that they may have another role available for which you are suitable. Even if you don't get the role, you are gaining experience.
Don't send out mailings to all and sundry
Distribute masses of resumes and headshots in the hope that one might be acceptable. You get better results from improving your audition skills, learning a new skill or getting experience working as an extra
Don't pester directors
They are busy people and do not like to be constantly pestered. If anything, you are more likely to annoy them, making it less likely that they will choose you for a role.
Don't lie
Be honest about your skills and experience. Tell the truth. If you lie and pretend you have done something, you will get found out and it always creates a bad impression. People will be even less likely to hire you in future.
Don't talk too much
Keep your introductions brief and to the point. It's more important to show what you can do, rather than talk about it. Directors will appreciate your professionalism, ability to focus and follow instructions.
Register with a good agency (such as Envisage) that can provide regular work as an extra. It provides a perfect way to learn while you earn.
[su_box title="GET IN TOUCH" box_color="#0285C0″ title_color="#000000″]
[/su_box]