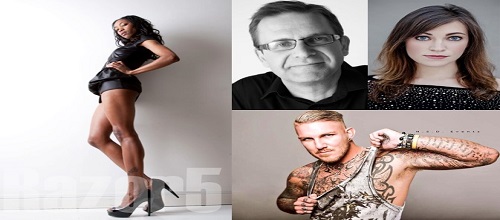 What type of images should I supply to a Casting Agency?
What type of images should I supply to a Casting Agency?
Are you curious about what images to send to us? Then read on…….
As a casting agency we are always receiving images from candidates that do not show them in the best light, what we mean by this is to promote yourself professionally – selfies, beach snaps, pouts and photos from a night out will not be seen as acceptable.
Your headshot will more often than not be the first time the casting director has seen you and it may be the last time if you do happen to get it wrong.What they are looking for is a simple headshot or two that actually represents you. Things to bear in mind…..
The background – YOU need to the main focus for this headshot, not what is behind you, so keep it simple, clean & neutral and look into the camera. So, maybe think about taking this headshot against a wall or simple background. Do you think a casting directors will be sold by seeing what is on your bedroom floor or your friends making rude gestures behind you!
It must look like you – the natural you! Don't go over the top with makeup and editing. If you get called for casting it could be a wasted casting if you arrive and don't look anything like your picture. Also, the natural look gives you versatility rather having to be cast in one character role.
Cheesiness – Casting Directors will not be over awed if they received headshots of you flashing a cheesy grin or pose. As we have mentioned before, look straight into the camera lens and be natural.
Number of images – Please send to us at least two images but please don't bombard us with images taken at different angles with different facial expressions. Saying this, if you are looking to be cast in a TV or for a film role it would be beneficial if you could send in an image of you in an intense pose, something really eye catching or if it's for a commercial have a great natural smile.
Take time to get the images right – please don't send in the first couple of images off your mobile phone. Remember these images are the first step to help you get the role you want.
Register to our Casting Agency for FREE!
Now you know what type of images to send and would like to register with our agency (it's free) then click here to go to our registration page!