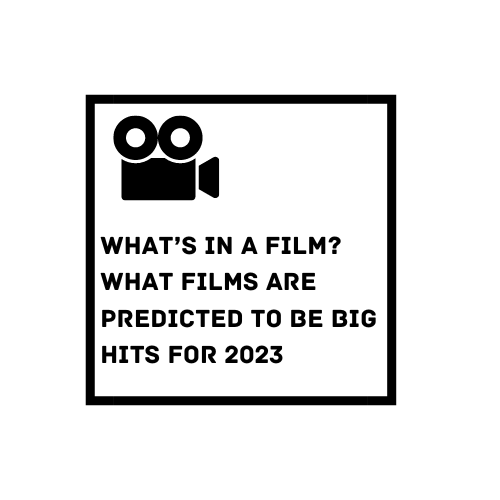 What's in a film? What films are predicted to be big hits for 2023
What's in a film? What films are predicted to be big hits for 2023
2023 sees some stunning films coming to the big screen. Whatever your taste, there is guaranteed to be something to appeal from crime to action movies, sci-fi to Willy Wonka.
Mission Impossible – Dead Reckoning Part 1
Tom Cruise has been playing Ethan Hunt for more than 27 years, and still manages to give a very believable portrayal of this investigator. This time he is up against Esai Morales playing the main villain. Designed to keep viewers guessing, the second instalment doesn't appear until 2024.
Barbie
The world's most famous doll takes centre stage in this unusual film. Banished from Barbieland, Barbie (played by Margot Robbie) has to learn to cope with the real world.
Haunted Mansion
Not a film for the faint hearted, since anything can happen when you enter the haunted mansion. A single mother, played by Rosario Dawson, moves into a mansion, that turns out to be haunted and extremely frightening. The big question is whether a miscellaneous collection of a priest, psychic, history professor and paranormal investigator can successfully cleanse the home of evil before it overcomes Rosario and her son.
Blue Beetle
A summer release targeting the youngsters market, it involves a superhero type story of good versus evil involving Angel Manuel Soto and Zolo Mariduena.
The Equalizer 3
This is yet another film in the vigilante thriller movie franchise based on the classic TV series. Denzel Washington and Dakota Fanning take central roles in this gritty, action packed film that is guaranteed to have viewers gripping their seats with excitement.
Pain Hustlers
Starring Emily Blunt and Chris Evans, Pain Hustlers is based on a true story. Taking a job at a pharmaceutical start- up venture in Florida becomes a nightmare for Emily Blunt since she quickly finds herself involved in a criminal conspiracy.
Dune: Part Two
Fans have been eagerly awaiting this sequel covering the remainder of Frank Herbert's massive Dune series of novels. This is the story of the twins, and how they cope with the changing world of Dune as well as the questions over Paul Atreides. Starring Timothée Chalamet, it involved a lot of complex location filming.
Napoleon
Directed by Ridley Scott and starring Joaquin Phoenix, Napoleon is a historical drama telling how he rose to power, seen through the eyes of his wife Josephine. Lots of big battle sequences, and social events which needed the use of lots of extras to create the full impact.
Wonka
This is an irresistible Christmas film, focusing on the story of a young Willy Wonka as he starts his chocolate career by meeting up with the Oompa-Loompas. Starring Timothée Chalamet in the title role, it also features Rowan Atkinson and Olivia Colman.