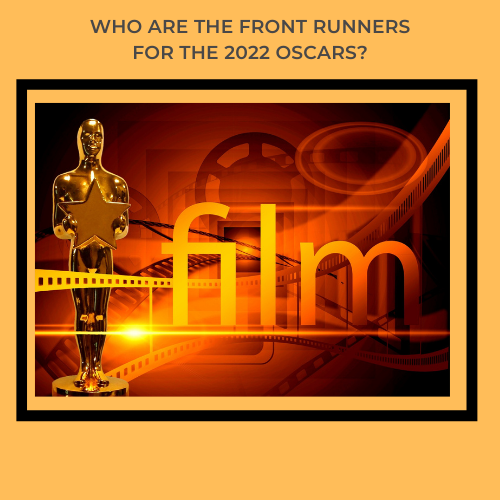 Who are the front runners for the 2022 Oscars?
Who are the front runners for the 2022 Oscars?
Glittering and star studded, the Oscars represent the pinnacle of every performers career. Ever since the first ceremony took place in 1929, the gold plated iconic statuettes have been highly prized.
Yet they have not always gone smoothly. During one of the earliest award ceremonies two directors named Frank were nominated – resulting in Frank Capra experiencing the 'longest saddest, most shattering walk in my life' when he went to claim an award then found he was the wrong Frank. While Marlon Brando refused a Best Actor award for the film The Godfather, sending a native American actress in his place as part of a protest against the way Hollywood portrayed Native Americans.
Some films simply sweep the awards such as Lord of the Rings and Shakespeare in Love. The dramatic story of the Titanic starring Leonardo Dicaprio and Kate Winslet won 11 Oscars out of 14 nominations.
This year's Oscars take place on March 27 at the Dolby Theatre Los Angeles. As to whether it will be involve smaller events in London and Sydney to cope with pandemic restrictions are as yet unknown.
What is certain is that this year's Oscars are being seen as a much needed boost for films that have been stalled in production over the past couple of years.
Among the 2022 award frontrunners are Belfast (directed by Kenneth Branagh), The Power of the Dog starring Benedict Cumberbatch and Kirsten Dunst, Will Smith starring in King Richard and Denis Villeneuve's highly promoted Dune starring Zendaya.
This is an event which attracts the greatest names in the film industry such as Harrison Ford, Brad Pit, Halle Berry, Rita Moreno, Joaquin Phoenix, Reese Witherspoon and Renée Zellweger. Glamour and glitz will be definitely present, with stars determined to outshine their competitors. Dramatic spectacular designer dresses, glittering jewellery can be seen everywhere, and often some unusual outfits. In 2001 for example Bjork attended as Best Original Song nominee dressed in a white dress complete with a faux swan head around her neck. Such colour and drama will provide a colourful backdrop to the speeches and awards which could well provide inspiration for the latest generation of up and coming performers.
[su_box title="GET IN TOUCH" box_color="#0285C0″ title_color="#000000″]
[/su_box]