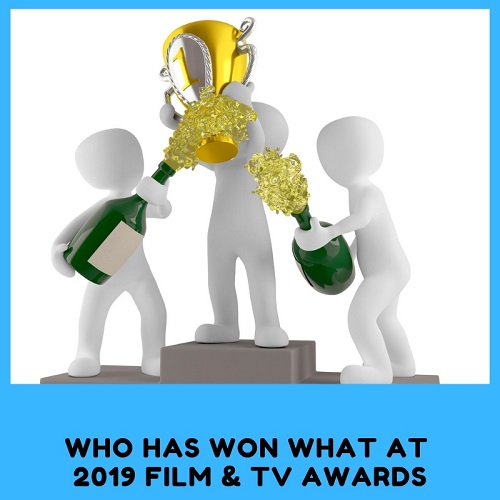 Who's Won What?
And who is tipped for Oscar success in 2019
The rolling round of a new year brings award ceremonies galore, something that the crew at We've Got Talent watch with interest. Just when you think you can predict the winner, something comes along to upset the status quo.
The Golden Globes 2019
A glittering award ceremony with designer dressers and sharp tucks, the Golden Globes 2019 didn't disappoint. There were a few sharp intakes of breath, however, when Lady GaGa didn't walk away with the best actress for the amazing film A Star is Born with the brilliant Bradley Copper.
Bohemian Rhapsody strutted away with the gong as did its lead actor Rami Malek for his scintillating portrayal of the imitable Freddie Mercury.
But didn't everyone give an amazing cheer for Olivia Coleman for her win as Best Actress in a Motion Picture for The Favourite? Not bad for an actress who starred in the AAs 'Kev and
Bev' adverts…
Check out the full Golden Globes 2019 winners and nominees.
The National Television Awards 2019
The NTAs is always a great watch, especially if you enjoy the homegrown talent and the soaps. There were a few social media rumblings about Ant and Dec winning the presenters award for the 9th year running as Ant had spent the last 12 months or so away from the screen.
Strictly Come Dancing walked off with the best Talent Show gong with I'm a Celebrity Get Me Out of Here walking off with the Bruce Forsyth Entertainment Award.
The winners of the categories are voted for by the viewing public but if you think that means predictable winners and results, you'll be wrong. Richard Madden won the hotly contested Best Drama for The Bodyguard.
This Morning enjoyed yet another win for Daytime Show, leading to hungover antics for Holly and Phil the morning after. Peter Kay's Car Share won the best comedy a vote of confidence for a popular comedian who's been out of the spotlight for some time.
Find out who won what at the NTAs 2019.
The Screen Actors Guild Awards
The SAG Awards on 27th January also help to point to potential winners for the Oscars. Glenn Close walked away again with the Outstanding Performance for her portrayal in The Wife.
Emily Blunt made an emotional tribute to her husband Darren Aranofski as she won the award for best female supporting actor for The Quiet Place.
Sandra Oh won the Best Female Actor category for her role in Killing Eve, a drama that is set to take a return.
There are plenty of other winners and nominees for the SAG Awards, why not take a look?
The Oscars
We are eagerly awaiting the Oscars on Monday 25th February 2019 – who do you think will win? Will Lady GaGa finally win for A Star is Born.
[su_box title="GET IN TOUCH" box_color="#0285C0″ title_color="#000000″]
[/su_box]